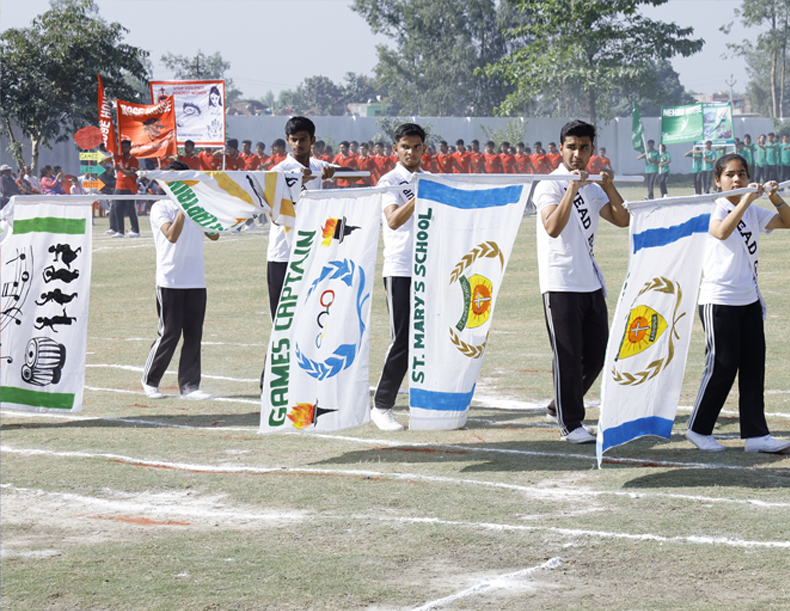 Committed To Excellence in Education
Our Vision
Our vision is to provide an inclusive environment, with equal opportunities, where all children should learn to value religious and cultural differences.
Our Mission
We aim to develop well-rounded students, who respect the core values of honesty, loyalty, perseverance and compassion and are empowered to become responsible citizens, ready to meet the challenges of the future
Aims And Objectives
To facilitate the harmonious growth of the personality of a student enabling him to grow into a responsible, honest, warm and caring adult.
To stimulate the child's imagination by providing opportunities for the child to grow and develop while reading, listening and playing.
To give the child a firm grounding in the fundamentals of education from his earliest school years, which are the most impressionable.
To form correct study habits, develop in him a healthy curiosity, a love for books and learning, instruct him in an understanding and appreciation of the beauty in art, nature, human relationship and moral values.
The school stands for academic excellence, development of skills and character formation based on the love of God and the service of man as modeled on the person of Jesus Christ. The primary aim of the teaching faculty of St. Mary's School is to make God known and loved, therefore the spiritual development of all their pupils is their prime concern.