About School
St. Mary's School is located on Aliganj Road, just 2 kms. from the Kashipur Railway Station. It is an English Medium Co-educational School which builds character through education. It is under the management of St. Mary's Educational Society which is registered under the Societies Registration Act XXI of 1860. The Mission Statement of St. Mary's School, Kashipur, is, that by 2022 we will focus on ensuring that all students and teachers learn to communicate effectively in English. We will also focus on developing socially secular students with a secular outlook who respect the environment.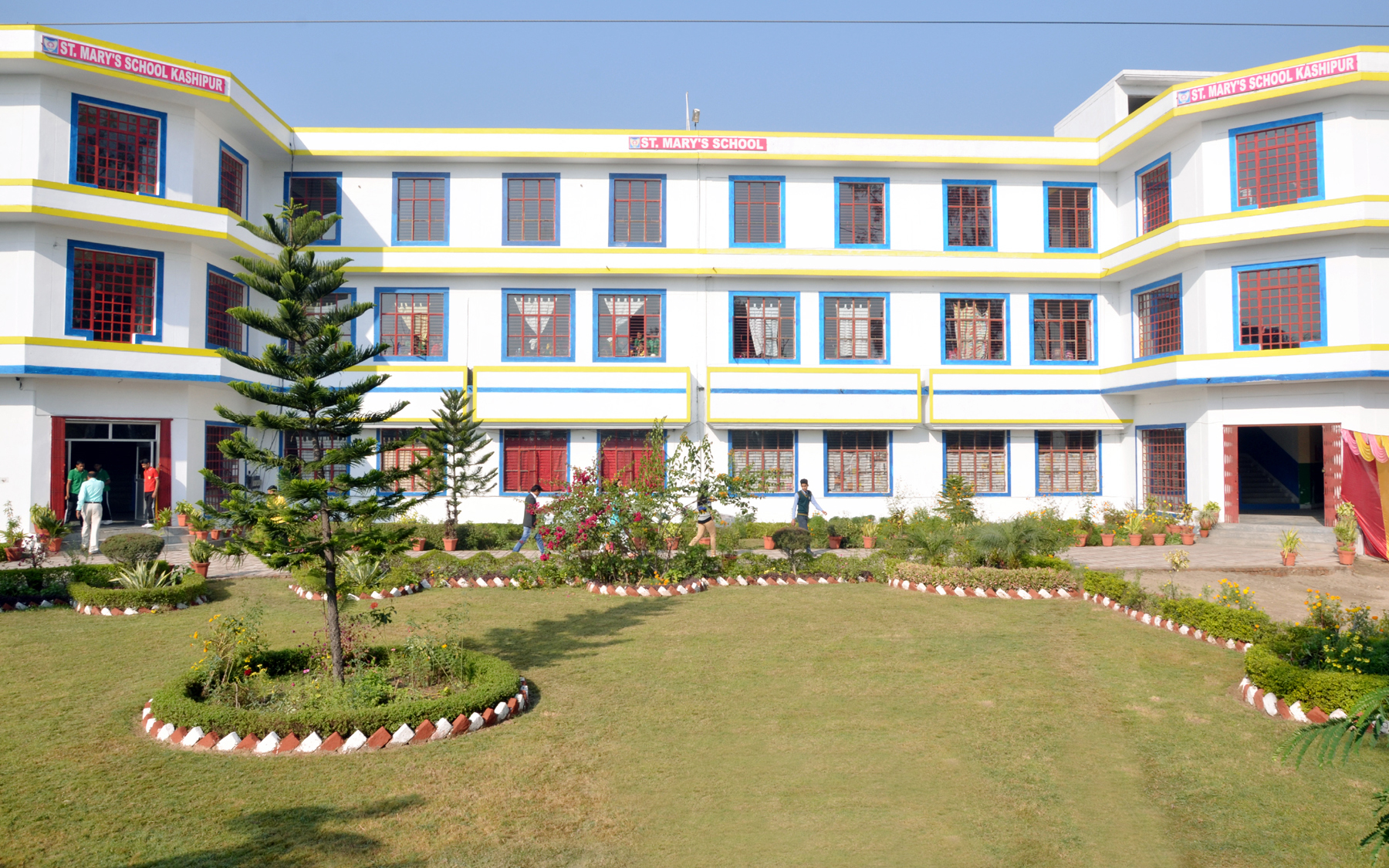 Special Features
A modern approach to the teaching-learning process.
Spread over 4 acres in the heart of Kashipur.
Innovative, activity oriented learning experiences motivated by dedicated and experienced staff.
Confidence-building activities and holistic development of the child's physical, mental, emotional and spiritual needs.
Computer-aided learning in the lab and accessing Internet / Multimedia in the class.
Spacious, modern "State- of-the-art" classrooms, library, and playgrounds with colourful "child friendly" equipment.
Regular workshops on story telling, drama, etc.
Counseling facilities for students and parents.